It's time to party in Porto!
The first thing you should know is that the nightlife in Porto is similar to the Spanish
botellon
:
everyone grabs a drink at a bar and drinks it on the streets, that get completely packed!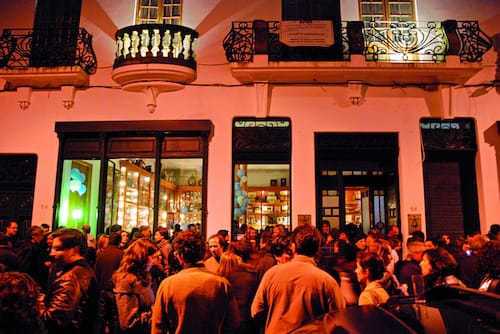 Photo credit:
Porto Convention and Visitors Bureau
Let me start my party weekend in Porto's guide by telling you all about the nightlife district of Porto.
Usually, we start our Saturday nights at "Leões", a square called Praça de Gomes Teixeira. At Leões there are tons of little cafes where
we get a cheap drink while we are waiting for our friends
. Check the
blue
spots on the map.
Then, we move to what I like to call the
real
nightlife district of Porto. It's basicly composed of two streets, Galeria de Paris e Rua de Cândido dos Reis. There, every other door is a bar or a café.
There are some
really elegant bars at the nightlife district of Porto
, and usually you pay a small entrance fee that is deductible on drinks. For those, check the
green
spots on the map below.
You can also keep drinking on the streets, as at the nightlife district of Porto there are also several cafés where you can get a drink on a plastic cup.
During your party weekend in Porto, it's also worth exploring the bars at Rua José Falcão, Rua do Almada, Rua da Picaria and Rua de Ceuta. At the last two there are plenty of restaurants and cafés to grab a sandwich in between bars. It is the
purple
area marked on the map above.
The idea is for you not to stay at a place, but rather to circulate between bars, getting to know new people. It's really fun! ?
What about clubs in Porto?
No party weekend in Porto is complete without a visit to one of our amazing night clubs: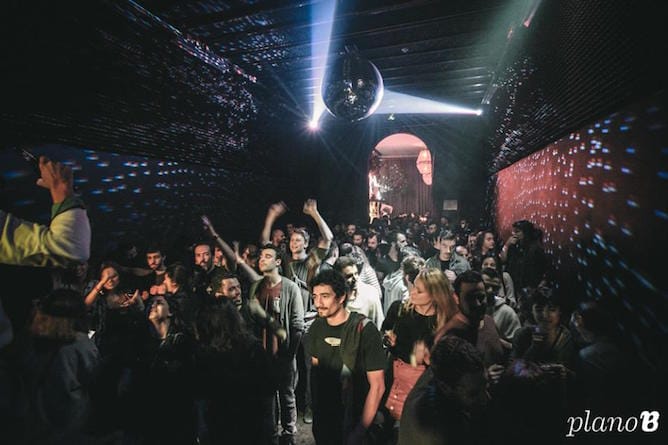 Amazing places for a late breakfast in Porto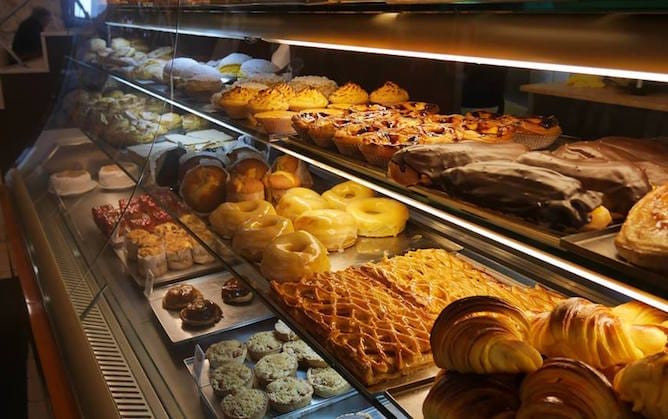 Some Portuguese goodness waiting for you at Confeitaria Tavi. Yum!
Now that you are acquainted with the nightlife of Porto, it's time to think about breakfast!
There are amazing bakeries which you shouldn't miss during your party weekend in Porto. I suggest you to visit
Leitaria da Quinta do Paço, famous for its eclairs filled with whipped cream
. Close to Leitaria is Padaria Ribeiro, one of the oldest bakeries in town, where 
everything
is amazing (try the croissants, they are out of this world!). Both these places have breakfast menus.
In front of the
famous Majestic Café
there are two other great bakeries, Confeitaria Mengos and Confeitaria Império, which I find great for a late breakfast in Porto.
Last but not least, my favourite spot: Confeitaria Tavi, in front of the Atlantic Ocean! ?
Free activites to do in Porto when you wake up
After you had your morning dose of caffeine, it's time to explore Porto! Therefore, I made you a list of free activities to do in the city:
Visit São Bento train station, which has an amazing atrium covered with 20.000 hand painted Portuguese tiles!

Strolling around Rua de Santa Catarina, the perfect street for window shopping. Rua de Santa Catarina has all the international brands (such as Zara), as well as typical shops. There you'll also have the opportunity to watch a lot of street performers, such as musicians and living statues. Another great street for you to do exactly the same is Rua das Flores.

Visit Mercado do Bolhão, the last traditional market of Porto. The market will be under renovation after March 2016, so hurry up! ?

Chill out at the Crystal Palace gardens, the most beautiful garden in downtown Porto (and with a fabulous view towards the douro river!). This park has free entrance, and it is really worth exploring.

Grab a beer at Ribeira neighborhood, a Unesco World Heritage Site.

Other must dos in Porto:
First thing you should do is to read my guide of
6 Fun Things to do in Porto
, that was published on the amazing travel blog Miss Tourist ? Other ideas are:
Visit Lello bookshop, aka the Harry Potter bookshop. The tickets cost 3€, fully deductible on books. Usually the queue to get inside is huuuuuge, so try to get there early (it opens at 10am and it closes at 7.30pm).

Next to Lello bookshop is Clérigos tower, one of the most famous monuments in Porto. You can buy the online ticket to the Clérigos tower, but I must warn you that it will not save you no time, as you still need to go to the queue and show the online ticket at the ticket office (I know, it doesn't make much sense…).

No party weekend in Porto is complete without visiting a Port wine cellar, of course! Check my top 10 port wine cellars (it includes wine tours & prices, languages, photos, etc).